---
TRIBUNE
Pieceing together a form is magic. who invented The WellMovieM

anor grill

Beyoncé

,

Lady Gaga

or Me. [

YOU & I rule

] [ >0][

. Mini - 1O

]?

[ SODA]:barface ;

C

/.big

id

. the bullet hole
UL's release--
. integer inner base.. GLYPH(x)2217 [] st Pat have you got it blue windows

ERAIDEAERAIDEAERAIDEAERAIDEAER A>

IDborder


E AIDEAERAIDEAERAIDEAERAIDEAER ledge A >UID

PERM
---

hitting south Memory road the poets corner vicar square trade soda bar plug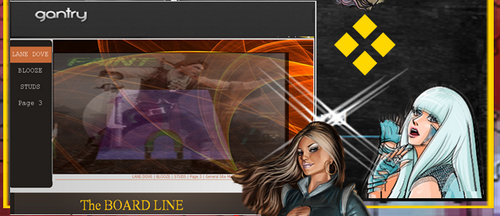 E

R

A

I

D

E

A

ERAID

E

A

ER

AI

D

EA

E

R

A

IDE

A

E

R

A

>

I

D

border

E

R

A

I

D

E

A

ERAID

E

A

ER

AI

D

EA

E

R

A

IDE

A

E

R

A

>

UI

D

its a known C 4U and me, where, we will be.

the lost girls ready

thats how we do business.. novice

Bassa Santason Strike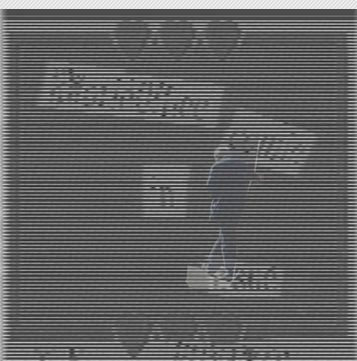 Time Trek.../ Bobby Washable

Plut downtown after the wedding, the blow backs, an interesting little tuppence, more chains lashed too the mast goggles.

Faint Magazine

Baronssin City Tribune wk - 1 3rd Chapter Graphics Nérce Hears Alec Beauty mrs knight leads
FAiNT MAGAZiNE is now on our gaming site a regular +) - prog...

>%

1 - 14

or as you say a

k -q

> 0

on the tribune to show time trek stars like
---
SITE - MAP

chuhdualle city dance school girl stars

Beyond Car Sales

Wayne Services Train Station Kiosk platform 1 Skyfield Highland express wellmoviemanor MudGloves Nuclear Valley Crig Cane Sid The Terminus wellmoviemanor borders
Sub the Deep lagoon Chase Island times the log cabin Basement integer the lost girls serial city Roman fury bike boys from around the bend the cookoo cocks

mrs knights file ext

she'd been seen and reviewed over this matter in a earlier career yet into the classroom stock room she sped once through the door finding names for classmates Tilney near the top asked to be seen she shovaled it down a jumper and made for cover
a first cake and name Rymer

nativity drama - pile up

hansel & gretal

a short list, brother and sister
2 - Strangers

the introduction

it'd been a long loving voyage that had brought the pair outside a lowly village shop flooded with children
from The Pig In Paradise memories returned
not a bottle of perfume. The Clown features

middle - Over & Done

room for a story...IE
nights stretching to dawn mind blowing clouds and gusts of wind like never seen. a strengthening, leading out. Leaped Over Lyrical
Local citizen steals valuable Ruby Gem

Detectives find clues pointing to local thief.
By The PCman
The PCman Website Times
Today Police have reported that the highly valuable Ruby Gem has been stolen. When police arrived at the scene of the crime, which was at the Museum, several clues were discovered. An eye witness saw a leaving the scene. The detectives have also found several clues which point to only one person who could have committed this crime. Their leading suspect is of , . For the past 12 years the suspect has been working in the local area as a . Allegedly wasn't a at all but an escapee from the Hospital Psychiatric Ward. Local residents are cautioned to avoid leaving doors and windows unlocked and to report any suspicious persons to the police detectives until the suspect is captured because they may be armed with a hand gun.
Millionaire Tycoon to visit PCville


Tycoon returns to roots with big development plans.
By Weber Sitely
The Unassociated Press

the famous millionaire tycoon from Javan isle, is returning to visit PCville's mayor, his honour, on Jul 24, 2021 at 7:00PM. They will be discussing plans to build a new shopping mall covering more than 100 acres on Bellin Hill. Being born and raised in PCville before moving to in and building a financial empire as a , has decided to give something back to the community and what better place than our town of PCville. The land for the shopping mall on was purchased in the spring of last year. Several zoning concerns need to be addressed and resolved before construction can begin. new mall will become a large source of tax revenues for the town and will provide employment opportunities for many local area residents. Coming soon along with the mall...
---
The fair is coming...

Come one come all!
By Man Webster
The PCman Website Times
To persist with Spells in a Universe of silence
Latest Article
In The Deep Lagoon
Crig
has submerged and entered it chasing a spot on dryland for the crew, out of the blue the radar onboard picks up something
Coming to next week is the annual fair. Bring your friends and family to this one of a kind event. We interviewed some residents of and shared with us some thoughts about this world renowned event. The concensus was that it is a fun place to visit. There will be many festivities at this event including games, food, enthusiasts and much, much more. To have a wonderful day be sure to come to the fair to share in this excellent day of fun and activity
yes the clinics at beaverswood
AAAA
AA
</